Please visit www.gofan.co to purchase tickets for all athletic events!

You can also download the GoFan app to purchase tickets!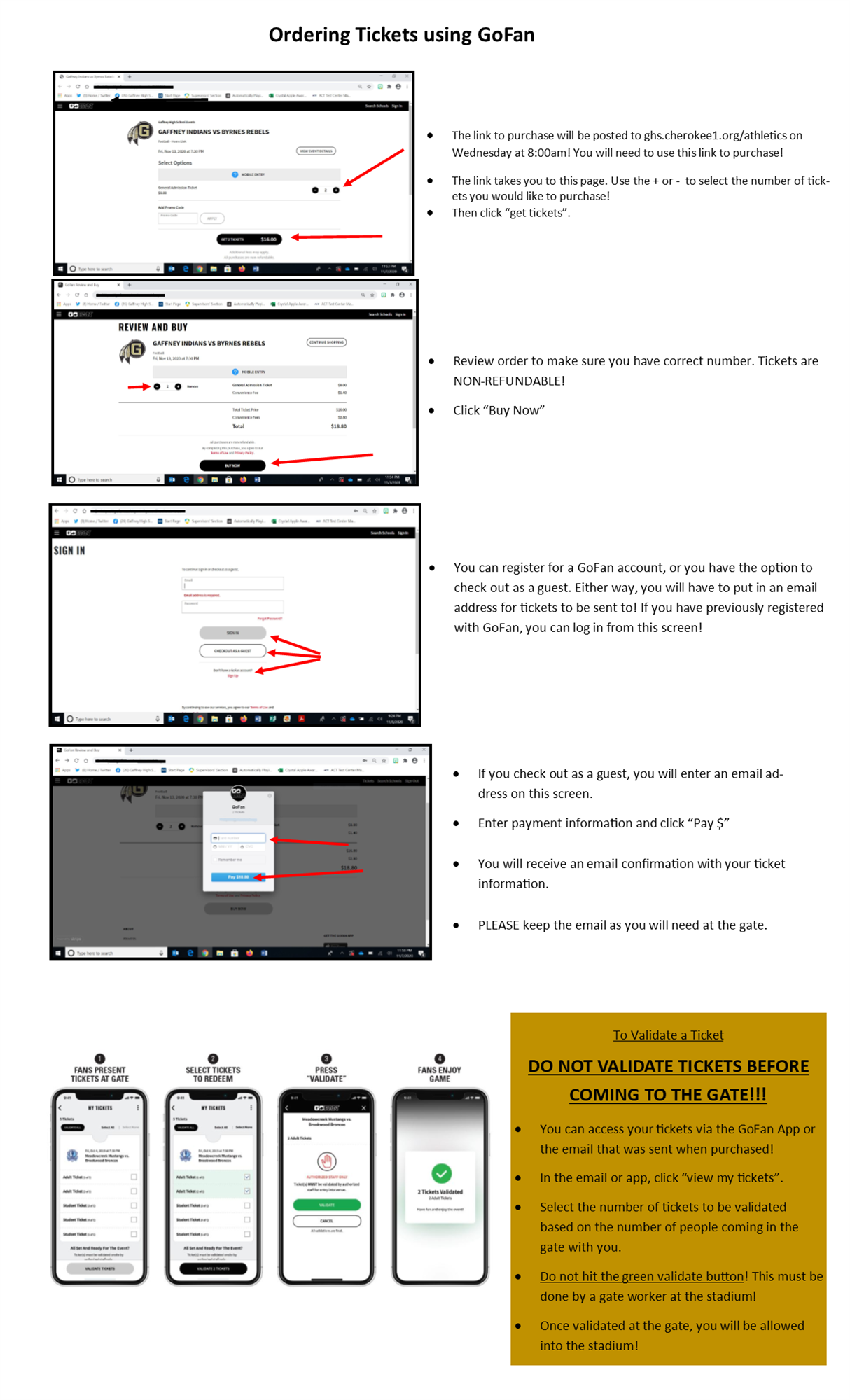 Please join the Gaffney Indians and enjoy live streaming of Football, Basketball, Volleyball, Wrestling and Soccer, with a portion of subscription passes going to support Gaffney High Athletics.
About NFHS Network
HIGH SCHOOL SPORTS WHEREVER, WHENEVER.
The NFHS Network is the leader in streaming Live and On Demand high school sports.
The NFHS Network covers 27 different regular season and postseason sports, as well as other high school activities, celebrating the accomplishments of students-athletes, student broadcasters, and high schools across the country.
NFHS Network is partnered with the National Federation of State High School Associations, 44+ high school state athletic/activities associations, and PlayOn! Sports. The NFHS Network is a joint venture created to provide fans with the ability to stream high school sports on any device, from wherever they are.
All NFHS Network events are available to watch online at www.NFHSnetwork.com and through the NFHS Network Live App for iOS and Android. Follow us on Facebook, Twitter, Instagram, and YouTube.
Watching high school sports and events has never been easier.
Looking to purchase a subscription? Good choice! Our subscriptions give you access to any live event on our site, as well as thousands of past events from around the United States.
To subscribe to the NFHS Network, simply go to www.nfhsnetwork.com/subscribe/retail and select the All-Access Monthly Plan. You will need a valid email to create an account.